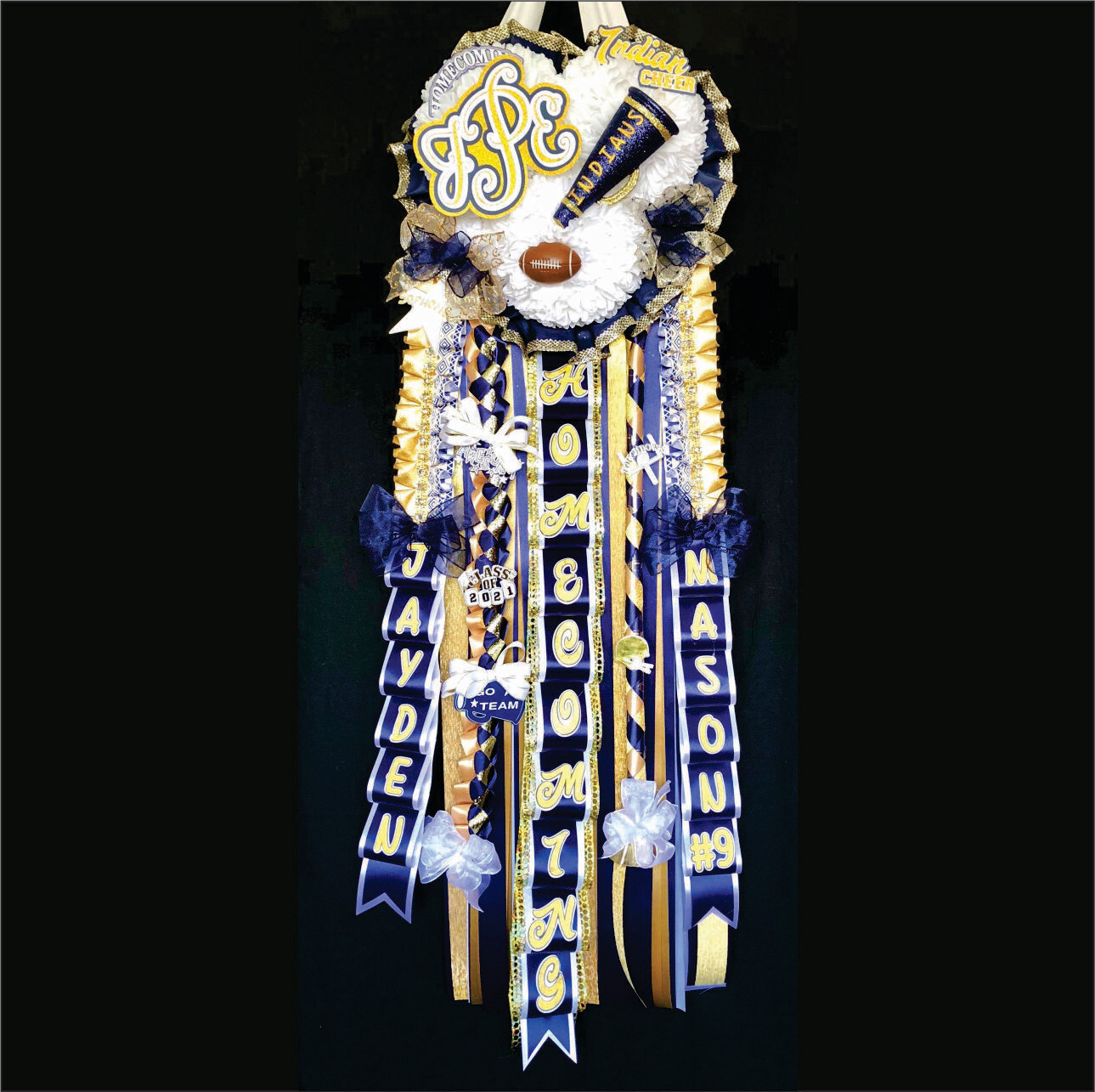 Homecoming Deluxe Mums & Garters (7.5″ Mum & 6.5″ Garter Flowers)
00059
Product Details
Deluxe Mums & Garters (our most popular Series)
Mums and Garters in our deluxe line have large 7.5 inch mum flowers. Singles start with 50+ yards of ribbon and include white flower(s) with embellishment and trimmed with ribbon, full skirt with streamers in your school colors, fancy and metallic ribbons, looped homecoming streamer, 2 deluxe handmade braids, two names, bows, bells and trinkets all included!
It's easy to add unique personality & fun touches to make your Homecoming mum truly special! When purchasing a mum from us, please read the description so you know what is included.

We offer lots of extra details to make your mum or garter a truly unique, custom, one-of-a-kind creation in our add-ons section where you can add as much customization as you choose.

For the most economical upgrades, look at our different mum lines where additional elements are included. (Package elements and details are chosen by Cuddly Cactus designers. To guarantee your choice of elements, please visit our add on section.)

*For Design purposes & uniqueness, elements may vary.

**See additional photos of samples and add-on items, or to see what is new schedule an in person consultation at our studio by visiting our Facebook page at facebook.com/cuddlycactushoco

***All Boas are individually fluffed to make them soft and full. Supply is limited on some boas and other upgrades.

****Mum photos are examples only, and most photos are shown with add-ons.

Shipping available within the contiguous United States.
Save this product for later